Back to main Blog

Mike Simonsen
Mike Simonsen is the founder and president of real estate analytics firm Altos Research, which has provided national and local real estate data to financial institutions, real estate professionals, and investors across the country for more than 15 years. An expert trendspotter, Mike uses Altos data to identify market shifts months before they hit the headlines.
Do you have a seller who's considering a price reduction? Give them data-driven advice using Altos Reports.
When it comes to deciding whether a price reduction is necessary, the number to watch here is % price decreased. Is it trending above normal?
In a normal market, we tend to see about 30-35% of sellers reduce the price of their homes to attract buyers. In some markets with more inventory, it can be common to see price reductions at 40%. Below 30% signals solid demand at prevailing prices, while 40% or more generally indicates reduced demand. In the coolest markets, when buyer demand is weakest, you'll see % Price Decreased climb over 50%.
Price decreases also tend to have some seasonality; for example, price decreases happen more in the fall when it's time to move the listings before the holidays.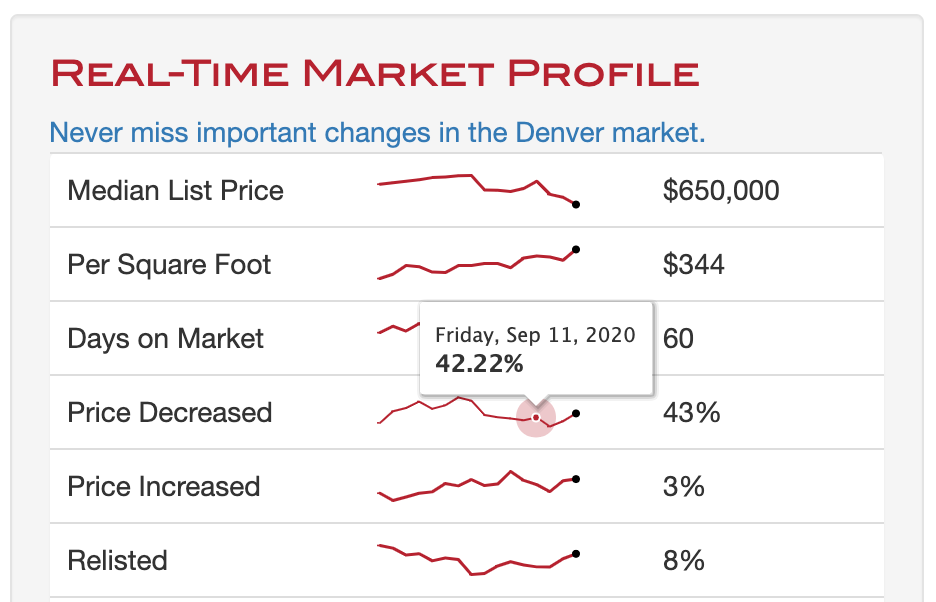 Here are a few observations you could make, depending on what the data for your area shows:
"Price reductions are actually lower than usual, so we can probably ride it out at the current price for a bit."
"We're seeing almost half of properties take a price reduction right now - we should definitely consider dropping the price."
"We're seeing many more price reductions than usual, but the prices are only dropping by a small amount, so let's consider a small price reduction."
Want a deeper dive? Download our new eBook, "How to Use Market Data to Build Your Real Estate Business."