Back to main Blog

Mike Simonsen
Mike Simonsen is the founder and president of real estate analytics firm Altos Research, which has provided national and local real estate data to financial institutions, real estate professionals, and investors across the country for more than 15 years. An expert trendspotter, Mike uses Altos data to identify market shifts months before they hit the headlines.
With neighborhood walks and in-person farming tougher to do these days, direct mail has re-emerged as a high-impact marketing channel. Eye-catching Altos charts and stats are ideal for direct mail campaigns.
If you're planning a postcard campaign, consider including the Altos Real-Time Market Profile graphic on your postcard, since it provides 11 different stats… or keep it simple with the Market Action Index image, particularly if you've seen great growth over the month.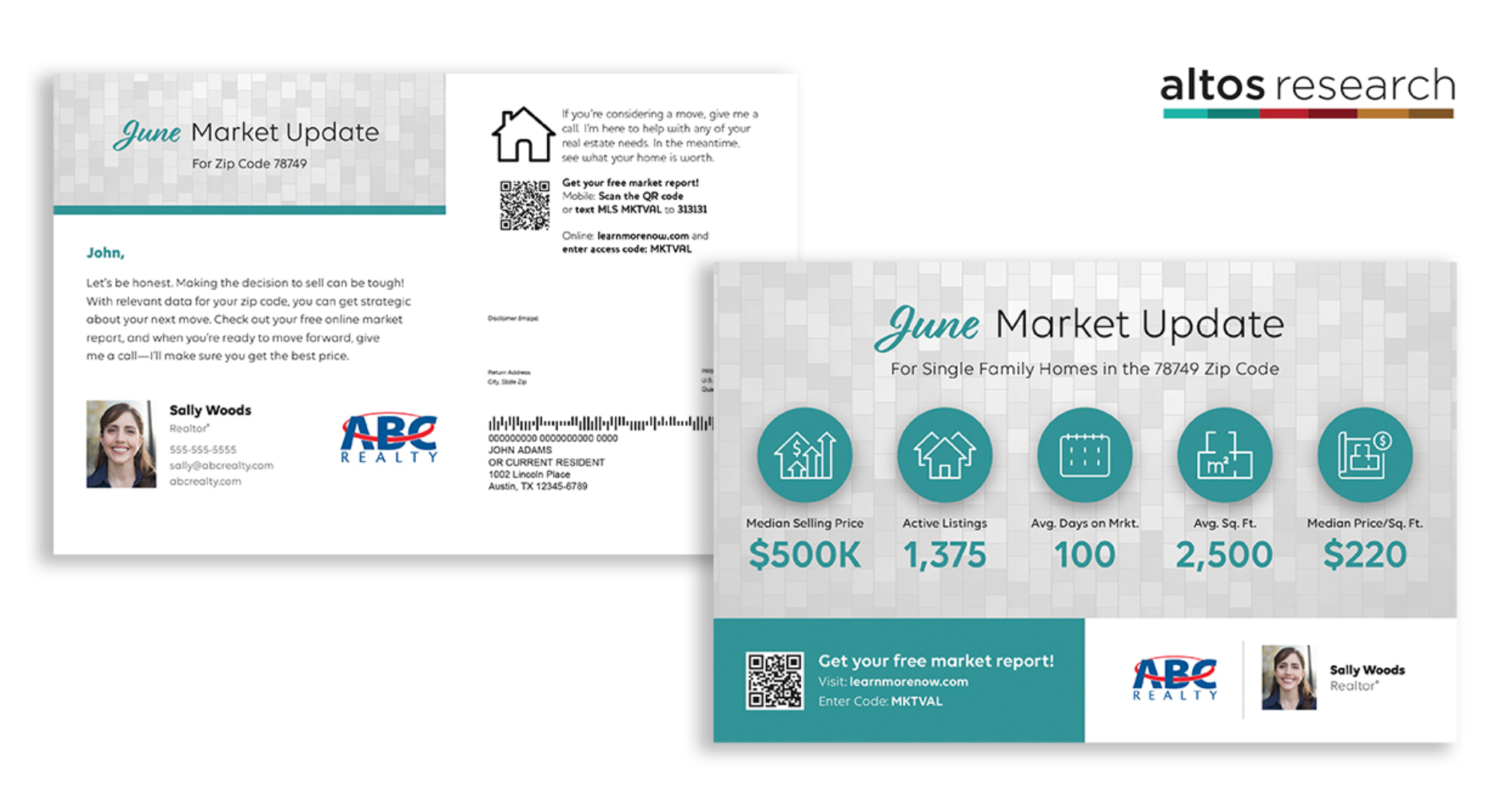 An example sellers postcard message could be:
"Let's be honest: making the decision to sell can be tough! With relevant data for your zip code, you can get strategic about your next move. Check out your free online market report, and when you're ready to move forward, give me a call - I'll make sure you get the best price."
If you prefer to send letters on your letterhead, simply include your intro message on the front, and our single page report printed on the back. Looks amazing.
Make sure to include a link to your website or your market report, with messaging like, "If you'd like a more detailed market report, visit [your website] and run a report for your zip."
Some direct mail vendors can also help you set up a QR code that takes people directly to your website.
Start gathering insights and data for your campaigns – head here to run a report for your area.