Back to main Blog

Mike Simonsen
Mike Simonsen is the founder and president of real estate analytics firm Altos Research, which has provided national and local real estate data to financial institutions, real estate professionals, and investors across the country for more than 15 years. An expert trendspotter, Mike uses Altos data to identify market shifts months before they hit the headlines.
In this episode of the Top of Mind podcast, Mike Simonsen sits down with Wendy Forsythe, Chief Strategy Officer of Fathom Realty, who shares her view from the front lines of one of the largest and fastest-growing brokerages in the country. Wendy shares the gritty reality of what agents are experiencing in the field right now, talks about what's on the horizon for technology innovation, provides tips on dealing with insane competitive bidding, and more.
About Wendy Forsythe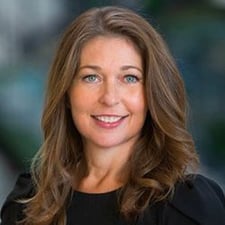 Wendy Forsythe is the Chief Strategy Officer at Fathom Realty, which is the 10th largest brokerage in the country, with 8,000 agents in 36 states. She has more than two decades of experience building successful real estate networks in the US and Canada and has led the expansion of national brands such as Better Homes and Gardens Real Estate and HomeSmart International. She's a frequent speaker and writer for many industry publications and conferences, and she was named one of the Most Influential Women in Business in Arizona by AZ Business in 2018. Wendy is also an accomplished athlete, holding several marathon finishes as well as earning the coveted title of Ironman.
Here's a glimpse of what you'll learn:
What it means to truly be a local market expert
The challenge of selling into a market with massive competitive bidding
Why new innovation in the mortgage industry may be coming soon
How Wendy Forsythe sees the future of remote work impacting home buyers
How Fathom Realty uses frictionless transactions to better serve their remote customers
Surprising unique survey insights from Fathom and LiveBy
Why the best agents and teams "never forget about tomorrow"
Resources mentioned in this episode:
Brought to you by...
This episode is brought to you by Altos Research. Altos is the #1 market data company for realtors, title, and escrow.
Each week, Altos Research tracks every home for sale in the country, all the pricing, and all the changes in pricing, and synthesizes those analytics to make them available before becoming visible through traditional channels.
Altos Research is a full-featured lead conversion engine. Our system uses real-time market reports to attract and engage prospective buyers and sellers. Designed to work with minimal setup, Altos helps you move leads through the funnel automatically, alerting you when they're ready to take action.
Schedule a demo to see Altos in action. You can also get a copy of our free eBook: How To Use Market Data to Build Your Real Estate Business.
Visit Altos Research at altosresearch.com for more information or set up a call with us here.
Episode Transcript
Intro 0:02
Welcome to Top of Mind, the show where we talk to real estate industry insiders and experts about the biggest trends impacting the market today. Enjoy the show.
Mike Simonsen 0:13
Mike Simonsen here. Thanks for joining me today. Welcome to the Top of Mind podcast. This is where I talk to the smartest leaders, thinkers, and doers in the real estate industry. For a couple of years now, we've been sharing the latest market data every week in our weekly video series. With a new Top of Mind podcast. We're looking to add some context to the data and really have a discussion about what's happening in the market from the leaders and the people who are in there every day. Each week, Altos Research tracks every home for sale in the country, all the pricing on supply and demand and we analyze all that data and make it available to you before you see it in the traditional channels. People desperately need to know what's happening in the housing market right now. I've been so hot, so competitive, and now suddenly that the landscape is changing. So when people ask me, Mike, can I get the data from my local market? The answer is yes. Visit altosresearch.com for a free consultation on how you can use market data in your business. But enough about Altos without further ado, I'm thrilled to introduce my guest today. Wendy Forsythe. Wendy is the Chief Strategy Officer at Fathom Realty. She has more than two decades of experience building successful real estate networks in the US and Canada. That has led the expansion of national brands like Better Homes and Gardens Real Estate HomeSmart International. She's a frequent speaker and writer in many industry publications and conferences. She was named one of the most influential women in business in Arizona by the Arizona Business in 2018. Wendy's also an accomplished athlete holding several marathon finishes as well as the coveted Iron Man. Wendy, welcome to Top of Mind.
Wendy Forsythe 2:12
Thank you, Mike. It's great to be here.
Mike Simonsen 2:16
Let's start here. So for our listeners who don't know Fathom, Fathom is a fast-growing brokerage. And why don't you give a background about Fathom and why it's cool and what you're doing there?
Wendy Forsythe 2:32
Yeah, absolutely. So Fathom Realty was actually just named this month as the 10th largest real estate brokerage in the country by transaction sides for 2021. So we're pretty excited about that. Fathom Realty is actually part of Fathom holdings. So Fathom Holdings is a publicly traded company. And we have a number of brands under our holdings umbrella, including Fathom Realty, the real estate brokerage, we have a mortgage company, Title Company, insurance company and technology company. So our mission and vision is really to provide a end to end seamless transaction for consumers. And then also for our primary customers, which are our agents loan officers, title reps,
Mike Simonsen 3:24
nice 10th largest. So growing fast,
Wendy Forsythe 3:27
growing very fast. We're just we're about 12 years old. So the company was founded by a gentleman named Josh Harley, who, you know, grew up in sort of technology business, sold a technology lead gen business, got into real estate and kind of brought that background into real estate. I was a team leader, and then decided to start his own brokerage, and I started the business around the 2010 timeframe.
Mike Simonsen 3:58
Wow. And so I love to have people like you running faster and brokerage is on the podcast because we spend all this time talking about the data and where the things are moving. And so I really am interested today in talking about like what you're seeing and anecdotes or like the things that people are doing well, you know, so So tell me, let's do a little bit more on Fathom what's where like mostly south south and southeast is that where you're focused?
Wendy Forsythe 4:32
So just over 8000 agents 36 states and counting. Biggest footprint though would be in Texas, and that's where we were founded. We started in the Dallas Fort Worth market. So the Texas market the North Carolina Market, Virginia are three of our big market areas.
Mike Simonsen 4:55
Texas, North Carolina, Virginia, okay that I mean big Big fast growing states a nice place to be.
Wendy Forsythe 5:01
Yeah, actually, I should mention Idaho. We just purchased a large company. They're so big footprint in Idaho. And just last month, we did an acquisition in Utah that added over 400 agents to our net Oh, okay. Probably undersold that footprint a little bit.
Mike Simonsen 5:19
That's, that's great. So Utah, Idaho, so but also other fast-growing markets, you can understand why they expansion there is, yes, is attended. So. So let's talk to me about like, what's happening in the market? What you're seeing what your agents are seeing what's going on right now. Like, we're in this it's early April? Yeah, markets been nuts on fire. But we've got interest rates spiking, we've got inflation. What's actually happening out there? What do you see?
Wendy Forsythe 5:53
So you use the word nuts? I was, you know, my internal voice was like the markets bananas, because it is bananas. So I guess there's a lot of perspectives to come at this answer from, let me start with I see a big disconnect between, let's call them the theorists of the market. Maybe like yourself, who are studying the numbers are looking at sort of those leading indicators. What could this mean? What does inflation mean? What is rising interest rates mean? What do all of those things mean? So you have sort of that level, which, you know, the the key, there's concern about the market, right at those sort of macro levels, then you go down to sort of boots on the ground level. And our agents are dealing with multiple offers, they're dealing with way more buyers, and they have sellers in a market, they're tired, because they've been dealing with this now for you know, a couple of years. And they just want more inventory, they just want to find their buyers a property that they can get an offer on and get it accepted and get it closed. And when they hear the talk of inflation and rising rates, and war, and I mean all these other things. It's not their day to day when they get up in the morning, and they've got the buyer that has offered on 10 different houses and hasn't gotten an accepted offer on one of them and is frustrated and is sad and is discouraged and is pouring all of that into the agent saying Why can't you get me the house? So there's a big, there's just a different experience out there, depending on what your day to day involvement in our industry is?
Mike Simonsen 7:50
Yeah, and that's really I mean, that's why we love to have people like you on the podcast, right? Because, you know, we we know what's going on. And we can see that demand is still off the charts. And like we do our we do the number we track it, we call it the immediate sales tracker, which and these are the ones that are getting listed and taking offers in like hours or maybe a couple of days. And they're essentially bypassing the active market altogether. They're already pending before you know it. And so like it's like a third of the, of the new listings are already gone. Basically without spending any time on the market.
Wendy Forsythe 8:28
Yeah, I think that NAR came out last week and said like the average house is getting five offers on it, like straight across the board. And of course, we know many of those, you know, listings are getting 50 offers on it. I talked with actually our state broker in Texas yesterday. And and you know, she was telling me that she's spending a good deal of time sort of coaching our agents on how do you present 50 offers to a seller, you know, in a fair and equitable way, right, like, you know, quickly and then help them sift through that and, and it was a fascinating conversation. But those are the types of realities that agents are dealing with and, and whether you're a seasoned agent or a new agent. That's an interesting, you know, sales dynamic to navigate.
Mike Simonsen 9:25
Yeah, how do you present it? I'm a seller, and I've got 50 offers. I did a tweet thread yesterday, but with the latest data, and I mentioned some of the anecdotes that are we do we have fewer of these and I had at least two replies that were like I just did an offer with 50 listing and 50 offers another one in New Jersey with 45 Like how did What is What did she tell you? How do you present that to a seller?
Wendy Forsythe 9:52
Yeah, so they advices and you're gonna love this answer being the data guy that you are at that you are you do a spreadsheet It's so so yeah, the advice is you literally do a spreadsheet, and you just take a row, and you put all of the information on each offer on that. And one of the the interesting part of this conversation is that she shared that, like, she's advising agents to not even put, like the buyers names on the spreadsheet to just make it you know, contingency price, like just all of the hard facts, because that way, then there can be no conscious unconscious bias that can come into it. Right, that it's just you're just looking at, okay, what makes the most sense? What's the best offer for us.
Mike Simonsen 10:44
Are there patterns that you're seeing that that sellers are opting for that say that's the one out of those 50? What patterns? I mean, obviously, money, but like there's a lot of variables. So,
Wendy Forsythe 10:58
yeah, it's it's money and timing. And I would say a pattern more so that we see is timing. So you know, what, you might think you might default to think, well, a fast clothes is what every seller wants. It's not necessarily what every seller wants, right? Because a lot of times the seller becomes a buyer. And now we reap the benefit of this market as a seller but now we got to don't jump into the deep end of the pool as buyer. And that's an interesting, you know, pivot to make so timing can help with that. So maybe I want to longer close for that. Maybe I want to leaseback so I'll you know, we'll close but I want to stay in the house another four to six months after that. So we're seeing a lot of those issues around timing really, I guess be a pattern so to speak.
Mike Simonsen 11:50
Yeah. Do they want to sell or wants a leaseback? Do they do they say that upfront? Or is that come out in negotiation later on?
Wendy Forsythe 12:00
Both? I mean, in today's market, I mean, some sellers can make like crazy demands, right? Not Not that that is a crazy demand. But yeah, they they can have their, you know, sort of list wish list, so to speak, of what it is they want. And that will come out in negotiation either way.
Mike Simonsen 12:20
Yeah. That's so so wild. So do you. How quickly do you? Do you get the sense of things like that? Like, if we go from 50 offers or you know, to five offers? That's a that's that will be a notable change. Right?
Wendy Forsythe 12:44
It will be a notable change. But will it be bad change?
Mike Simonsen 12:49
Well, not for most of us, but the seller might be like, Oh, I thought I was gonna get 50. And now I only got five?
Wendy Forsythe 12:57
I don't know. I mean, maybe but I think as a seller, if I still have five, I mean, remember the days when you put your house on the market, you expected it would be on the market for 90 days, and then maybe you'd get an offer. Like it now to think that oh, if I only have five offers, that's somehow disappointing. I mean, I hope that that perspective hasn't gotten to that point. I mean, I think that one of the things that we wonder, right, as we get our crystal balls, and we think about what's the market gonna look like in, you know, 24 months, is, you know, will transactions go down? We we've had record breaking transaction counts, you know, in 2021, we're now into 2022. What if transaction volume goes down this year? I mean, so far, we're not seeing that that, you know, is happening. But if it goes down a little bit like 5%, we're still going to be well above call it 2019 numbers, which was a strong market.
Mike Simonsen 14:03
Yeah, that's been a strong market for a decade.
Wendy Forsythe 14:07
Yeah. So even what we you know, call a softening market or a declining market is still an exceptional market. If you look over a, you know, an extended period of time. And, you know, you know, these numbers better than I mean, it's going to be a long time before inventory, and we can build and replenish the inventory to match the demand. So so I don't see any bubbles or really bad things happening in our industry in the short term.
Mike Simonsen 14:43
Do you speak into that? So one of the things the bubble things we that I noticed, lived through a few bubbles in my career. One of the things that happens is, one of the characteristics is like fraud. or like, kind of shady things happening? Not that there would be anything like that in your business, but maybe run into things like that, like, you know, those kinds of riskier behaviors that you might see in the market. Do you see any signs of those things? Little risky things happening? Consumers doing dumb things? Like last time around? It was, you know, it was the the ninja loans where the no income, no, whatever. And it's like, clowns. Yeah. And I remember, you know, I had a, at a friend's relatives, a high school teacher in Las Vegas, and, you know, they own four homes, and they drive in BMWs. And I was living in my little, you know, piece of shit Silicon Valley. And, you know, I was like, What am I doing wrong here? And, and then, of course, it all collapsed. And, you know, and then they walked away from, I think they might have kept one and housing, they just walked away from three of them. Yeah. And so, at the time, you know, that was it looked you know, it looked super risky. It looked, it looked nuts to me. And so, people are buying and doing like, you know, doing their way over bidding, for example, other other things like that, that you see, like,
Wendy Forsythe 16:32
Yeah, I'm not seeing that. And I mean, this is just a very different market than, you know, the reo days and the you know, the default days, I think that what we'll likely see, and in America, we Fathom loans mortgage company, as well. So we're very connected into the mortgage world, I think that we will likely see a lot of new mortgage products being offered in the coming years. So and this is just, you know, theory and projection on on my part, right, we got a lot of homeowners that are locked into very low mortgage interest rates, they may want to move. And for the health of the market, we want them to move, but they don't want to lose that interest rate that's locked in in the twos and the threes if rates are much higher. So we may see new mortgage products like Well, can I port my mortgage over to my new house, right? You know, so things like that, I think will start to change as this market evolves, with just some different financing options, right? We're seeing fractional ownership, where you know, I want a second home, but I don't want to own all of it all on an eighth the bed or on a 12th of it, or I want to live in two or three addresses across the country. And I don't want to own two or three houses, but all along, you know, fractional ownership in two or three houses. So I think that from a demographics perspective, and from just to an ownership perspective, we're going to start to see a different way of how we think about home ownership and how we think about moving from property to property.
Mike Simonsen 18:20
Awesome. There's a lot there. So let's dive into first just talking about the mortgage products. So we haven't even had variable rate mortgage arms in in, you know, seven years, because rates have been so low. Have you seen so rates are now like, just this month? Do you have any sense? Like a reading maybe from the mortgage company, like, Oh, we did a few more arms this month? Do you have any sense like that happening?
Wendy Forsythe 18:44
Yeah, no, I don't have any sense about that. I mean, on a on a macro level, right? I mean, we we know that, you know, refi market has drastically changed for all mortgage companies Rs, you know, included in that. We're seeing some of the big mortgage companies do massive layoffs. And you know, the news of that come so I think that the mortgage industry is changing quickly. And and that's good as related to the rate, there was only so many times we could refi something and that's been kind of the last five years, so to speak. So I think that's a healthy balance. As we get our loan officers focus back on the purchase business. And then as that the light shines on the purchase business, then we're just going to need more products, right? So more offerings to home buyers and home sellers that encourage them to get out in the market. And, and that's why I think we'll start to see a lot more news about new mortgage products
Mike Simonsen 19:47
that'll be fascinating to watch. That will also be maybe a little scary, because, you know, the mortgage products are designed to help people and then all of a sudden, they turn into the things that like make everything collapse right? Given that was
Wendy Forsythe 20:01
in the past, so let's hope we've learned from that on the past, right? So my example of affordable mortgage where I want to sell 123 Apple Lane, but I got a mortgage locked in at you know, 2.8%. And now my family has grown, whatever has changed, I want to buy 567 Cherry Lane, but I still want my two and a half percent mortgage, but this house is worth, you know, one and a half more than this one. If we can make all of that happen, that's a win win for everyone.
Mike Simonsen 20:32
Yeah. Yeah, I suppose it is like, yeah, because I am one of my fears is that that the, you know, inventory, like as mortgage rates climb, we expect inventory decline, you expect? Few people can't buy the second one and keep the first one you can't two mortgages are more expensive now. But then one scenario is that we actually have fewer sellers, because nobody wants to get rid of their 2.7% mortgage in a 5% requirement. And, and certainly, like an all those 2.7s are locked in forever. Never have to do that. So like I'm actually afraid, like, what if rates go up, and we get fewer homes for sale?
Wendy Forsythe 21:21
But that's where, you know, we, you know, necessity is the mother invention or some saying like that, right? Well, that's why I think we'll have more mortgage products that will sort of figure that out. And, and by the way, the portable mortgage, like when I started selling real estate back in Canada, that was a common thing, that you just put your mortgage just ported with you from property to property. So, you know, there is precedent for that sort of thing to happen. And I think that, you know, that could be something that that we see. I also think that you know, HELOC mortgages. So tapping into equity, right, homeowners have built unprecedented equity quickly. So like, let's pull that equity out, and what else can we do with it. And that also ties into where I think that fractional ownership can become more and more popular, because I can pull out enough equity to buy one eight of my second home, I might not be able to pull out enough equity and buy a second home or have a full second mortgage. But I want to be in the market and invest in different ways. So it will be interesting to see.
Mike Simonsen 22:33
The fractional ownership is cool Pacaso doing the 1/8 ownership and they're doing high end vacation homes. And actually, I'm gonna have Austin on the podcast, Austin Allison, who's the CEO of Pacaso in a couple of weeks, so that'll be that'll be great to hear a talk about that, do you? Are you working Fathom working with with buyer clients who are interested in that kind of thing? Are you doing transactions like that, right now?
Wendy Forsythe 22:59
fractional ownership, actions? Probably not that I, you know, aware of, we are certainly educating our agents, you know, on that, and what that means, and, and particularly, you know, Pacaso is become, you know, very well known in that market. And we're doing the same in terms of having someone from that company, so to do a training, you know, with our agents on that. So, yeah, it's, it's definitely something to be educated about. Picasso is now able to put their listings, I mean, they're so new in the market. And you can ask Austin about this, that they haven't really had turnover. So the question becomes if I bought one eight of a property, but now I want to sell it, how does that work and they're actually have been working with the MLS is to lists that very much like you would 100% ownership, you know, listing on an MLS. So I think that, you know, it will just become, over the course of time, you know, a way of ownership, we'll see, you know, a one eight ownership at a ski lodge in Tahoe, on the MLS and on Zillow, and realtor.com and all those other places.
Mike Simonsen 24:10
That's that'll be really interesting. And that actually fits in with the the other big trend of the last couple of years is the remote work trend. And you alluded to, that's another thing that you alluded to, when you're talking about the future. So, tell me what you think about that trend about that trend now and in the future and how you talk to your agents and in consumers about that.
Wendy Forsythe 24:34
Yeah, so. So I'm a fan of that trend. So Fathom Realty was founded as a virtual brokerage. We have been virtual for the last decade. We've liked to joke over the last two years that we were virtual before it was cool. So you know, if we go back to March of 2020, when the world went into lockdown On, as tragic as that was, and as frightening as that was for everyone, from a business operational perspective, we didn't skip a beat. Because we've always communicated like this with our agents, we've always had the technology in place that we could do closings from anywhere. And we could process a file from, you know, anywhere because it's all done in the cloud and all done online. So we didn't go through the same fear of, oh, no, I got a closing and all the files are in the office and the doors are locked, and I can't get in. So I guess we were early adopters of a virtual workforce.
Mike Simonsen 25:43
That's great. So your or your closing is entirely virtual and entirely electronic.
Wendy Forsythe 25:48
As long as the state and the title or the attorney and everything can do that. But yes, from the part that we need to do as the brokerage. Yes, it's completely electronic, our agents upload their files into our transaction management system, which is a proprietary system that we developed in and we owned, we manage through that file, do compliance, and then pay the agents out immediately, if we can pay them at the closing table, they're paid, right, you know, at the closing. And if not, they're paid via direct deposit, or E check immediately thereafter.
Mike Simonsen 26:25
That's, that's really cool. There's so it's, it's like, Finally we're getting like, I expected it to be 20 years ago that we would have been really fast.
Wendy Forsythe 26:38
That's one of the amazing things about the ecosystem that we have within Fathom is one of the breakdowns typically in a transaction is, yeah, I've got an accepted offer with a real estate agent over here. But now we got to get all the information to our loan officer. And yet, we've got to get it over to title and they've all got to talk. And they've all got to talk when they're supposed to talk and not necessarily on their own timeframe. And that causes a lot of anxiety, a lot of miscommunication, and sometimes even a lot of missed deadlines, right in the whole sort of, you know, pipeline of closing the transaction. So one of the benefits, and one of the things that we you know, are working on very diligently here at Fathom, is creating that frictionless transaction. So for our agents, they have a team of service providers that they work with, through our fab and brands, we have our encompass lending, which is our mortgage company, and various title, which is our title company, dagli, insurance with our insurance company. All of those are seamlessly talking to each other. So that so you're not only working with, you know, Wendy, the real estate agent, but you're working with my extended team, and our systems are all connected, so that when we're uploading the transaction, while our loan officers automatically getting it, and as contingency dates are flowing back and forth, that information is automatically getting updated. Oh, did you know you're gonna need property insurance and house insurance on your new property, which is typically one of those 11th hour things where the you know, the loan officer or the processor is calling you up and saying, I need proof of your insurance? And you're like, oh, shoot, I forgot. Okay, who do I have to call? Well, we're proactively able to deal with that as soon as the file opens. So So there's, you know, dynamics like that, are you just changing and I always hesitate to use the, you know, revolutionizing disrupting, I'm not a big fan of those buzzwords. But, you know, we have put into place the dynamics to create a better experience for everybody involved in the transaction. And that is what the modern brokerage needs to do.
Mike Simonsen 29:02
And they said, Yeah, like, does that have tangible benefits to the like, buyer and seller? Do they like, did they get the deal done faster? Or do fewer fall out of contract? What happens there?
Wendy Forsythe 29:17
They have tangible customer service benefits for sure. So one of the biggest complaints from the customer is the lack of visibility, you know, once you get an accepted offer, and then once you you know, are working with your loan officer, you know, what happens, right, like, there's that kind of black box of I kind of think people are doing something I don't know, they keep sending me emails telling me they need more information. But then what happens to it like, you know, probably one of the scariest parts of the whole, there's probably two really scary parts of the whole home buying. It's, I wrote an offer and now I'm waiting to hear if we get accepted, right like there's a lot of a Anxiety, a lot of nervous energy that goes into that. And then the loan officer telling me that, okay, I've sent it over to underwriting, we're waiting to hear back, right? I was like, Okay, is there gonna be a problem? What a fitting No, like, those two moments like in the transaction are high, high stress. So you know, alleviating that and communicating and giving visibility is something we've talked about as an industry for a long time. And having those service team partners that really do work together and are under that same umbrella is super helpful at alleviating that.
Mike Simonsen 30:39
That's great. That's super, super cool. Yeah, that that constant communication. I know, when I bought the last house, I bought my Mountain House it that, you know, I mean? Like, I'm applying for mortgage, but I own the company. And so it's not standard, and like, I have no idea what's happening.
Wendy Forsythe 30:58
And you're gonna you're in the industry,
Mike Simonsen 31:01
no idea what's happening.
Wendy Forsythe 31:07
That's real life, right? Imagine being a first time buyer or somebody that hasn't bought a home for a decade. Like that is part of what our industry faces is, despite all the technology, and despite all of the knowledge that is out there, we've not done a really good job at improving, you know, this transaction and this experience of buying or selling.
Mike Simonsen 31:35
Yeah, yeah. Well, that's awesome that you're working on that. You mentioned first time homebuyers. first time homebuyers is something that I'm particularly interested in. They've been, you know, vivid squeezed out of the market by, you know, people with more cash. What, do you have opinions on first time homebuyers? Like, where's it going? Are we getting going to get better for them? Anything like that, that we should know about?
Wendy Forsythe 32:04
So now, I mean, I know I wouldn't want to be a first time homebuyer again. You know, I feel for those individuals. I would say that I 1,000% believe in homeownership and the investment of homeownership. So I hope that, you know, our first time homebuyers out there, you know, look at the facts, because the facts will support you can't go wrong by investing, you know, in a home. And despite the challenges of getting in the market right now, I hope they hang in there. I think we will, because I think that, you know, despite demographic changes, and you know, all of those things, we still have this, I think pride of ownership and we still have a this is my safe space of I own my home, right? Like this is not renting. It's not a landlord's like, I think that that sort of human instinct will will keep the first time homebuyers active in the market.
Mike Simonsen 33:10
Yeah, I think it will tell I have a hypothesis about why Americans feel so strongly about homeownership. And that that's a we don't have compared to most of the world we have so little social safety net, that like that homeownership is like at least I've got my house.
Wendy Forsythe 33:30
Right. So yes. Anything else? I don't know. But I can go home behind that door. And that's my house. That's my safe space.
Mike Simonsen 33:38
Yeah. That doesn't seem likely to change. But what's tricky though, is so now we've got we have so many Americans who own multiple places on rentals, and and moved from one and didn't sell the first one who bought the second one and keep the first one for the investment property. That inventory has been falling for a decade. And have you thought about like, like, that's obviously a good thing for those people who own the investment properties, too. What do you think about like, tell me about what you think about that dynamic and and where we are and maybe where it's going or what you think we should do about
Wendy Forsythe 34:20
it? Yeah, remember back when, you know, we all sort of got into the real estate market. And, you know, I think there's like a famous Warren Buffett, Warren Buffett quote, that's like, always buy real estate never sell it. So I think that from an investment property standpoint, if you own investment properties right now, like hang on to them, right? Because they're they're going to, you know, they have paid off as great investments and will likely continue to do so. I think the flip side of that coin going back to the conversation about first time homebuyers is what we may see is first time homebuyers delaying that purchase, because of you know, affordability or inventory issues where, you know, I want to buy now, but I'm going to wait another two years, so I can save up some more money, hopefully there will be some inventory, maybe it's new construction, and I'm on the list to have my house built in, you know, 16 months from now. So I, you know, I gotta wait till then. So I think we'll start to see some of those dynamics become, you know, more prevalent and enough time will go by that we can get some of the data points to really sort of validate some of those theories.
Mike Simonsen 35:37
Yeah, I, one of the set of anecdotes that I'm hearing, and this is a lot of firsthand stuff that I'm hearing is, is people who are they have cash they want to buy, but they are waiting for the market to either at least slow down, but a lot of them are hoping, hoping for like some kind of bubble bursts that they can swoop in with their cash. Are you hearing that?
Wendy Forsythe 36:05
I'm hearing that? I mean, yes, we are. Agents tell us that they hear that from buyers all the time. I mean, and I tell all of them, like, I don't think we're gonna get a bubble burst. And those people that are saying that they probably said that 12 months ago, right. And they were like, Oh, we want the market to go down? Well, okay, well, if the market goes down, 10% would you then get in the market? Oh, yeah, yeah, I would get in the market went down. 10%. Well, then you should have got in the market 12 months ago, right, because we've had the market has escalated, we've had house price appreciation in excess of 10% in the last 12 months. So you know, sitting on the sidelines? I? I don't get get in there. Right. Like, just get in there.
Mike Simonsen 36:51
Yeah, that's really fascinating. Yeah, I I'm not. I'm not I'm not so confident that I can say get in there. But I do I the way I say it is like, Look, if you can afford the house, and you like the house, buy the house, if you can't afford it, or you don't like it, don't buy it. Don't buy it, because you think you got to get it. But you have to
Wendy Forsythe 37:18
when I say get in there, I mean, I wouldn't recommend that you couldn't afford it. Or it's beyond your, you know, comfort levels sort of financially. Yeah, but if you can afford it, and you like the house, then I would say get in there like don't sit on the sidelines hoping that the market is going to go down. And and then you know, if that's your hope, then I think you got to do some math. If it goes down what's like, what's the cost of waiting? Right? Like that is the classic analogy that we do, right? Is if I wait 12 months, how much is that going to cost me? And then how much does the market need to go down in order to cover that cost. And when you start mapping that out and putting some numbers to that, it tends to go back to okay, I should try to buy something now if I can afford
Mike Simonsen 38:06
it, which is what people are doing, like, a lot of there are plenty of people waiting and like how long have you wait. But there's also there's lots of people buying, were saying you know what it makes sense to buy right now, and I'm gonna buy right now.
Wendy Forsythe 38:19
Well just think if you've been waiting the last two years, like at the beginning of the pandemic, if you were looking to buy and the pandemic hit, and you said, Oh my gosh, I don't know what's going to happen, I'm going to wait, how much would that have cost you? Right, just in the difference of your interest rate on your mortgage, and then in the house price appreciation, and then in the cost of living in the last 24 months, whether it's rent or whatever, right that you've paid? Like it would have cost you a substantial amount of money to wait.
Mike Simonsen 38:51
Yeah, for sure. For sure. And it's also always fascinating, especially in the social media and the Twitter world, like I have a whole bunch of people who are just you know, every time I post some data we expect market crashing here's why the market is going to crash and I can't wait till the market crashes and then of course I'm guilty because I'm somehow talking up the market even though I'm just trying to report the facts so Okay, let's talk a little bit about data for a sec you at Fathom have have a tech company does some data tell me what what you do and what you like to present in that local market data that you guys haven't found?
Wendy Forsythe 39:33
Yeah. So one of the companies in the Fathom holdings brand is a company called LiveBy, so LiveBy focuses on hyper local market data. So they provide or we provide very localized market data on what's happening in an area. So let me level set what that means. So typically when we talk about local market We tend to think at a zip code level. Well, the zip code level is not a local market in most areas. So take where I live, I live in Irvine, California, if you look at the zip code 92612 of Irvine, California, you've got a wide swing of, you know, micro markets within that zip code. If I'm a buyer, I may want to be in a specific area. So knowing a hyperlocal area of Irvine, like North Park or Park Place, there are different market conditions within those two hyperlocal markets. So at LiveBy we drill down to that hyperlocal market level so that as a buyer, I can get down to like in that hyperlocal market, what are not only the market conditions, but what's it like to live there? What is the shopping? What are the schools? What are the restaurants, like all of those things, and and you're able to get reports on on our websites where you can get Mark local market reports to help you in your buying and selling decisions.
Mike Simonsen 41:08
Yeah, there's all kinds of interesting nuances of, of data that are that are beyond the, the, you know, home prices and time to sell and things like that. And, and some of it is, like, let me ask you this ways, like Are there parts of those things like, like, Walk Score type things that people find most compelling? Like other things, they like people to go, oh, that really helped me make a decision over, you know, this side of town versus that side of town?
Wendy Forsythe 41:47
I mean, yes, in some cases, right. I mean, it's very personal to, you know, the buyer themselves on what they're looking for. But definitely, we have a piece, something that is, is hot off the presses. So so we haven't released this yet. But we've just done a study that internally the project name, we've been calling it Howdy, neighbor. So we did a study on do you like on neighbors? And what we're really trying to find out is do Americans actually like their neighbors? And does that relationship impact their decision on buying or selling. And, and I can't do as a spoiler alert on it. So maybe I can come back. And I can tell you about it. But it's fascinating to kind of see that. So it ties into the kind of the whole hyperlocal element and particularly, I think, going through the pandemic, and you know, spending so much more time in our homes, that neighbor to the right to the left across the street, we interacted with them probably differently than we ever did before. So So one of the things that we were curious about is well, how do we feel about those neighbors? And the next time we by Will we think about the neighbors will we want to try to meet them? Will we ask the current owner about their relationship with the neighbors will we drive by and sort of spy on the neighbors to see what's happening if we're interested in a house? And we had some fascinating things that came back from that that survey?
Mike Simonsen 43:27
That's cool. So you you surveyed, like Fathom clients?
Wendy Forsythe 43:32
I know we did. We did an omni best. We hired a third party survey company that just went out and surveyed people.
Mike Simonsen 43:41
I like it. That's really cool. I can't wait for the,
Wendy Forsythe 43:44
you know, relevant survey on opinions.
Mike Simonsen 43:47
I love it. That's really fascinating. It reminds me of the there's a survey on school. So you know, Americans report that that the school systems are a wreck, and they need overhaul and all these things are wrong. And then you ask them about their school system. And their schools are always good. So America is important. Say they said my schools or everybody else's schools are lousy. And it's like, a minor. Good. And so it's like we have this impression of of like, how, how the, you know, the world is out there. But when we actually ask from our experience, we're pretty happy. Yeah. It'd be interesting to see.
Wendy Forsythe 44:29
Let me go back to the LiveBy guys for a second. So one of the other things that we do from a data perspective and we're just releasing this as well is, is we analyze LiveBy analyze brokerage websites across the country, so all brokerage company websites, and one of the things that brokers and agents often say is that we are the local market experts, right like you see that tagline you see that phrase is all the time when we wanted to see, okay, show us your local market expertise. So we actually did an algorithm and ranked the the websites on their local market data that they have on the website and gave them a score. So there's a website ranking score. So if you go to liveby.com, you can actually type in your website address, and it will give you your website score. So you know that that hyperlocal perspective is so important out there in the marketplace, and and shifting how we in the business, think about what hyperlocal means and what local market means is a huge opportunity that that we have, and just the ability to have all that data is one thing. But then how agents use that data to service their clients is where the bait opportunity lies.
Mike Simonsen 45:57
Yes, for sure. That's terrific. I love it. Well, that's really great. Let's, let's, we're getting close to the top of our hour here. Are there? Let me ask one more question. And then we'll wrap up. Are there other things that like along the line of the local expert, and the things that the the really great agents and teams are doing right now that that we should be paying attention to? Like things working?
Wendy Forsythe 46:27
Yes. So that my answer to this is going to seem like kind of a general answer. But great teams and agents are doing this. And that is they are not forgetting about tomorrow. So they're building their businesses today, for tomorrow. And what I mean by that is, it's very easy in this market to get super transactional, get this transaction done. Moving on to the next one. The great agents and teams are building their sphere of influence, they're building their database, they're continuing to provide information of value, they are continuing to be that resource have value. And that will help them as the market does shift and change. And I'll give you a real life example. About a month ago, and I do this often. This was the first time I had done it sort of coming out of COVID. So the open house has made a comeback, by the way, right? We thought that open houses might die, you know, during COVID. But open houses are back across the country and in full force. So I went to four open houses on a Sunday afternoon, I was secret shopping. So in and around my local market, just pull up to the driveway, Open House sign walk in four different agents for different companies, none of which for Fathom, I will say, not one agent asked me to sign in, asked me my name asked me any qualifying questions, if I was looking to buy working with an agent lived in the area, nothing. Not one agent even so much as gave me their business card. There were there were other people walking in and out of these open houses, every open house had at least one or two other people or couples in them while I was there. Same thing I observed when other people entered or left. I didn't even get a listing flyer at either the four. So here are four agents taking the time to do an open house, they've got literally probably dozens of people in their open house throughout the course of a Sunday afternoon. And they did nothing to build their database, create a relationship and or even protect their sellers, right of the owners of the home they were doing. So that's really discouraging for our industry, right? We can do better than that on so many levels. So great agents are not doing that. Right? They're still making the effort. They're still thinking, okay, Mike, you may not be the buyer today, I'm probably going to get 15 offers on this house by tomorrow, you're not going to be one of them. But a year from now, or you may have a friend or two years from now, there's going to be an opportunity there and and that's what we need to think is we need to be thinking about the business long term.
Mike Simonsen 49:23
That's amazing. That's a great way to end it. how can listeners find you as they follow you social second thing?
Wendy Forsythe 49:30
Yeah, you can find me on all the socials at brand, Wendy and best way to get me is WendyForsythe.com.
Mike Simonsen 49:38
Awesome. And we'll provide links and all that in the show notes. Wendy, thank you so much for for being with us. And I really appreciate your insight. And we will. We will publish this in a couple of weeks and talk to you all that.
Wendy Forsythe 49:56
Awesome. Thank you so much for having me.
Mike Simonsen 49:59
All right. Thank you everybody. This is Top of Mind podcast and we will be back next week with another one. So thanks everybody for listening.
Outro 50:12
Thanks for listening to Top of Mind. See you again next time and be sure to click Subscribe to get future episodes.