Back to main Blog

Mike Simonsen
Mike Simonsen is the founder and president of real estate analytics firm Altos Research, which has provided national and local real estate data to financial institutions, real estate professionals, and investors across the country for more than 15 years. An expert trendspotter, Mike uses Altos data to identify market shifts months before they hit the headlines.
In this episode of the Top of Mind podcast, Mike Simonsen sits down with Logan Mohtashami, lead analyst at HousingWire, to talk about the big economic trends impacting the housing market. Logan does a deep dive on inventory challenges, offers his take on what to expect with mortgage rates, and shares what buyers and sellers are thinking right now. He also gives his predictions for where the market is headed in the coming months.
About Logan Mohtashami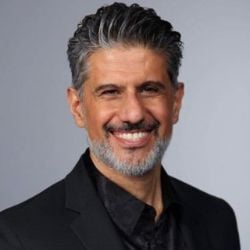 Logan Mohtashami is a housing data analyst, financial writer, and blogger covering the U.S. economy specializing in the housing market. He is also a Lead Analyst for HousingWire. Logan has been an invited speaker to many conferences and is a frequent guest on CNBC.
Logan has been called a social media star by National Mortgage News and "the chart guy." His astute analysis of economic data and years of direct lending experience allows him to present a unique, informed, and unbiased perspective on the financial markets.
Here's a glimpse of what you'll learn:
What we learned from the 2022 collapse in housing demand, and why home prices didn't collapse

Why the millennial demographic cycle still drives everything in housing

The one factor that's more important than mortgage rates when calculating housing demand

The range to expect for mortgage rates over the next year

Why home prices look like they'll climb again in 2024

When inventory will finally rise, and which new economic variables might add to inventory

Why he rejects the mortgage-rate-lock-in hypothesis

Long-term trends buyers and sellers should be thinking about

Predictions for where the market is headed
Resources mentioned in this episode:
About Altos Research
The Top of Mind Podcast is produced by Altos Research.
Each week, Altos tracks every home for sale in the country - all the pricing, and all the changes in pricing - and synthesizes those analytics to make them available before becoming visible through traditional channels.
Schedule a demo to see Altos in action. You can also get a copy of our free eBook: How To Use Market Data to Build Your Real Estate Business.
Episode Transcript