Back to main Blog

Mike Simonsen
Mike Simonsen is the founder and president of real estate analytics firm Altos Research, which has provided national and local real estate data to financial institutions, real estate professionals, and investors across the country for more than 15 years. An expert trendspotter, Mike uses Altos data to identify market shifts months before they hit the headlines.
We're excited to announce that Jennifer Watson Laws has joined the Altos Research team as Senior Vice President of Sales. In her new role, Watson Laws will oversee the sales strategy and operations for Altos' real estate software products and its data licensing business.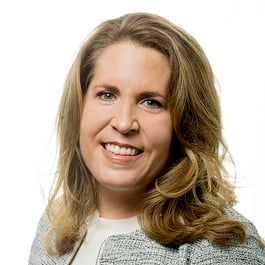 Watson Laws has led sales at Altos' parent company HW Media for more than six years and developed the overall strategy for client engagement, business growth and revenue goal attainment for each brand. Under her leadership, the HW Media sales team has experienced tremendous success and achieved double-digit revenue growth in each of the last four fiscal years.

Watson Laws joined HW Media in 2016 as National Sales Director and was promoted to Vice President of Sales and Revenue Operations in 2019. She was also named as one of Folio's Top Women in Media in 2020.

Before joining HW Media, Watson Laws spent eleven years at The Wall Street Journal in various sales and management roles.

"Altos Research has seen significant growth over the past few years, and we're now entering a new phase as part of HW Media, so it's the perfect time to bring on a sales veteran like Jennifer to help lead the way," said Altos president Mike Simonsen. "I'm confident that Jennifer will leverage her deep sales expertise and her many years of industry experience to dramatically expand the reach of Altos products and take us to the next level. We're thrilled to welcome her to the team."

You can contact Jennifer by emailing sales@altosresearch.com.

##

If you're interested in keeping up with the housing market, please sign up for our weekly real estate market updates. Every Monday, I break down all the latest numbers on home prices and inventory, and look at the trends we can see in the Altos data weeks or even months before you see them in the headlines.

You can also run a free Altos real estate market report for any zip code in the U.S. and receive an update on that area in your inbox every week.

And, if you want to learn how to read and interpret all the stats in the report, I encourage you to download our free eBook: "How to Use Market Data to Build Your Real Estate Business."